May '23: Europe train trip, pt. III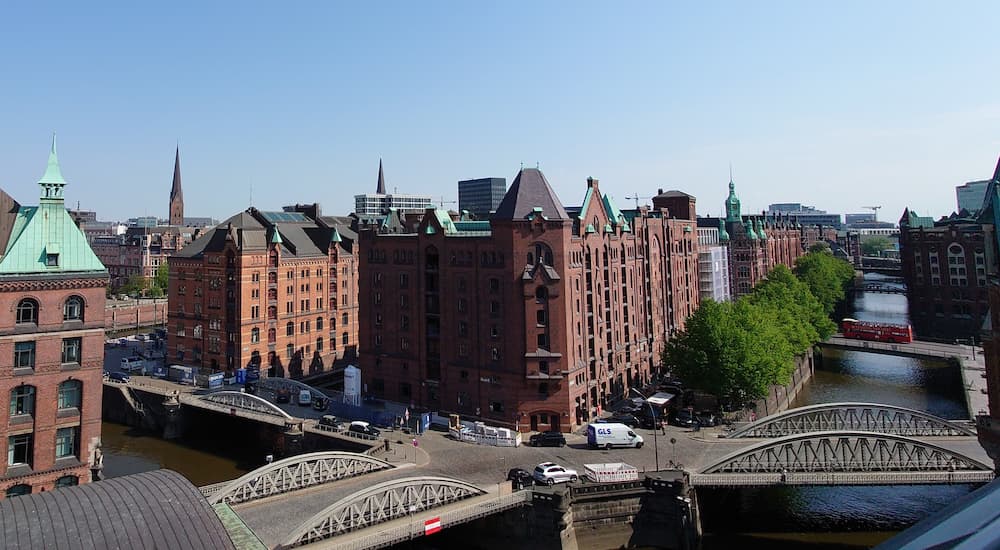 ---
May 15th - second day in Hamburg.
Today, we headed straight for a coffee as soon as we woke up. We ended up enjoying a short break in a shared working space called 4 Walls, sipping our coffee from a balcony facing one of Hamburg's canals.
After the short break, we continued our walk along the northern branch of the Elbe River up to the famous fish market, which was sadly closed. By the time we reached the area, it was already lunchtime, so we decided to grab a bite at Tim's Restaurant. The food and presentation were great, with a lovely view over the harbor, although do not expect huge portions if you go there!
After lunch, we decided to walk through the red light district. On our way there, we discovered a small beer shop, the Braustättchen am Fischmarkt. The variety of beers available, many from local breweries, was astounding and the owner was extremely kind, letting us have a taste of some of the available drafts and pointing out the best local breweries and pubs on a map of the city. I highly recommend stopping by if you are into beers!
We then walked through the red lights district and headed back to the hotel. On the way there, we stopped by Lee's Sushi Bar to refresh ourselves with a nice bubble tea before taking a very well-deserved break at the hotel.
For dinner, we decided to head toward the area on the other side of the train station, which we had not been to yet. There, we found a tiny Vietnamese-Thai restaurant with very tasty and inexpensive food and drinks: An An. I highly recommend it if you are visiting Hamburg and especially if you are having a short break and have some time while waiting for the next train, since you can reach it on foot in less than 5 minutes from the train station.
---